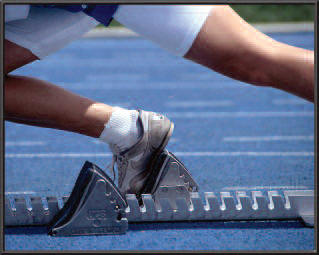 COACHING PURPOSE
As high school and college students set about the task of selecting the right college or career direction, many are unsure how to guarantee that this major investment and money will lead to a successful and fulfilling future.
ACT and SAT tests measure accumulated knowledge, but they do little to identify your unique and natural abilities or determine how you best learn, solve problems, and view the world. Self-assessment inventories are accurate only 26.3% of the time.
6 out of 10 college freshmen don't graduate even within six years. Furthermore, over 80% of adults are currently working in a field unrelated to their college major. But, you can do better.
Coach Mo couples his experience as a trained counselor with the Highlands Ability BatteryTM to help find the answers to these concerns and, in the process, helps you save valuable time, money, and heartache.

• "I give students a vision for their unique Race, exploring education and career choices."
• "I help students and their parents develop a strategy, to not just run the race, but, to Win the Prize!"
COACHING PROCESS
Coach Mo uses the Highlands Ability BatteryTM to assess a student's natural abilities, values, goals, and interests. With this information, you can make better decisions about the college, major, and/or career in which you will be most successful and find the most fulfillment.
COACHING BENEFITS
• A comprehensive battery of exercises
that measure your natural abilities, which is taken on-line.
• A detailed 33-page, written report of your results.
• A two-hour coaching session to explain and discuss the results of your test, which is conducted in person or over the phone (for non-local clients).
• An audio recording of the coaching session for your future reference.
• Individual college guidance services are also available, helping students and families navigate the college selection, admission, and financial aid process.
THE HIGHLANDS COMPANY
The gold standard, state-of-the-art assessment tool for human abilities. Learn more on-line at: