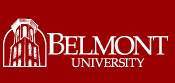 Belmont University College of Visual and Performing Arts
The College of Visual and Performing Arts strives to be an active community that encourages imagination, nurtures creativity and promotes intellectual and professional growth in the arts. Its departments include Music, Theatre and Art.
§ Theatre and Dance Department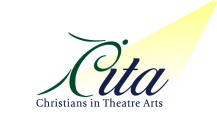 Christians In Theatre Arts (CITA) is dedicated to serving and assisting theatre artists by providing a continent-wide support network of other believer-artists. If you lead or participate in a church drama ministry, use drama in missions, teach at a high school or college, work in the professional theatre, perform, direct, design, or write, CITA exists to support, encourage, and inspire you.

Christians in the Visual Arts (CIVA) exists to explore and nurture the relationship between the VISUAL ARTS and the CHRISTIAN FAITH. Founded in 1979, CIVA first met to consider the place of the Christian artist in the church and in the world-at-large. The success of this initial gathering led CIVA to establish a vision for activities which are now making an impact in a variety of ways.

It is our purpose to encourage Christians in the visual arts to develop their particular callings to the highest professional level possible; to learn how to deal with specific problems in the field without compromising our faith and our standard of artistic endeavor; to provide opportunities for sharing work and ideas; to foster intelligent understanding, a spirit of trust, and a cooperative relationship between those in the arts, the church, and society; and ultimately, to establish a Christian presence within the secular art world.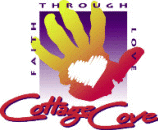 "Our mission is to provide educational opportunities and training in the arts through the power and in the name of Jesus Christ"
Located in the inner-city Vine Hill District of Nashville, TN, the Cove has fulfilled its mission by offering children a program including Bible studies, worship opportunities, music and art lessons, and free individual tutoring. In addition, Cottage Cove provides educational opportunities for musical training, art, homemaking, child care, and basic health needs. Daily attendance has averaged 50 to 70 children ranging in ages from kindergarten to grade 6.


The Institute has grown out of the work of a team of folks in the Austin, TX region who have worked together to organize and host a variety of events, including C.S. Lewis Conferences, Narnia Sneak Peeks, Influential Leader Simulcasts, Prayer Conferences and Events and Christian Leadership Training.
Our goal is to serve our region by bringing together thought leaders to address issues of concern to followers of Christ and those who may be considering his place in our times. We will address those issues in a variety of forums, such as conferences, symposiums, written articles to be displayed on the web site and articles and books to be published. We also seek to support and encourage Christian artists in the expression of their faith in their artistic endeavors.
Indieheaven

Indieheaven is a Christian independent musicians resource alliance dedicated to the advancement of independent Christian musicians and the independent Christian music scene.
Indieheaven partners with its members to help them increase the scope of their music missions, providing tools, mentoring, community, and other services.
Located in the heart of the Christian Music industry, Franklin, TN, Indieheaven has been online non-stop since January 2002, and it's owner, Keith Mohr has provided indie services and community since 1997.
Indieheaven is also an online music store, where fans of Christian music can purchase CDs and digital singles from its members.

International Arts Movement (IAM)
IAM gathers artists and creative catalysts to wrestle with the deep questions of art, faith and humanity in order to inspire the creative community to engage the culture that is and create the world that ought to be.
Art inspires change to help society to engage deeply in suffering and joys. Great art, in short, creates the world that ought to be in all of her goodness, truthfulness and beauty. Artists act as a bridge between cultural divides, often giving society a language of healing and reconciliation. IAM empowers the growth of artists in the refinement of their gifts, in the fullness of what God intended for them. IAM fosters a dialogue among cultural catalysts to anticipate and invest in what is to come.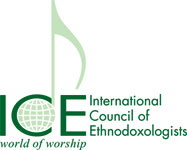 International Council of Ethnodoxologists (ICE)
The vision of ICE is that Christians from every culture will have the opportunity to express their faith through their own heart music and arts.

To further this vision, we seek to promote the application of insights drawn from the fields of ethnomusicology, worship studies, and other disciplines in Christian ministries worldwide.
International Festival of the Arts (IFA)

The mission of International Festival of the Arts (IFA) is to establish relationship with nations in transition, partnering with them to affirm spiritual and moral values that celebrate beauty, meaning and hope.

Cultural exchange enables IFA to establish dialogue with governmental, intellectual, artistic, and societal leaders in a nation. International festivals are the catalyst for this exchange. The arts are the international language through which IFA explores, affirms, and celebrates moral and spiritual values, and cultural identity. Artists from the world of classical and contemporary music, theatre, dance, film, and the visual arts, perform and exhibit alongside artists from the host country. They are joined by other members of the international community committed to serve through professional and educational partnership.


Keynote – a ministry of Campus Crusade for Christ International
The purpose of Campus Crusade is: Helping to fulfill the Great Commission in the power of the Holy Spirit by winning people to faith in Jesus Christ, building them in their faith and sending them to win and build others; and helping the Body of Christ do evangelism and discipleship.
Keynote seeks to accomplish this purpose by using music and multimedia to present the gospel in culturally relevant manners.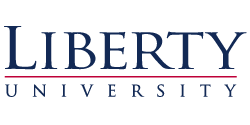 Liberty University's Center for Worship Ministry
Today's church needs music ministers and worship leaders with theological integrity to take charge of a multi-faceted, changing ministry. It requires professionals who have broad experience in music, worship, and the areas that they affect within the church.
The Center for Worship Ministry provides Liberty University the unique opportunity to influence the growth, continuing development, and preservation of music and worship in the evangelical tradition. The Center serves as a national platform for the assimilation, evaluation, application and articulation of issues related to the training of worship leaders.
Liberty University is dedicated to equipping and sending forth men and women to meet worship needs in evangelical communities.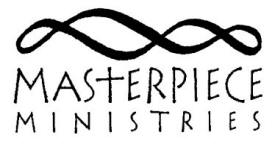 "For we are God's masterpiece, created in Christ Jesus to do good works, which He prepared in advance for us to do." (Ephesians 2:10)

The mission of Masterpiece Ministries is to help young people identify and develop their gifts in the arts and to encourage them to become wholehearted followers of Jesus Christ. Our programs include weekend workshops and summer residential camps with professional instruction in the creative disciplines of drama, writing, visual art (to include drawing, painting, sculpture, photography, animation, film, etc.), dance, and music. For more information call Sherrie Rogers at 615-453-2038 or visit our website.


Models For Christ

MODELS FOR CHRIST- Models for Christ was founded in 1984. For almost 25 years, God has used MFC to change and touch thousands of lives who work in the fashion industry internationally. God has called us to reach all fashion professionals, including models, photographers, designers, make-up artists, stylists, and agents- just to name a few. These men and women are the decision-makers who influence our culture. As they receive Christ, they begin to shape the fashion industry for God's glory and reach others in the industry with His love.


MFC provides a vocation-specific community where professionals can find prayer support, encouragement, and opportunities to serve God. Through our weekly Bible studies, community outreach, and mission trips, industry professionals are receiving Christ and discipleship. Individuals are growing in their faith as they reach out to others in this unique mission field. MFC chapters exist in NYC, LA, and Miami, with emerging chapters located in London and Paris.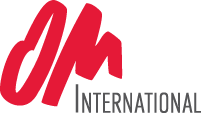 Operation Mobilization (OM)
Operation Mobilization seeks to demonstrate and proclaim the Gospel on every continent and see God raise up genuine worshippers from all nations.

OM's role in the body of Christ is to motivate, develop and equip people for world evangelization and to strengthen and help plant churches.


Heart Sounds International (HSI) is a volunteer fellowship of passionate people desiring to glorify God by facilitating indigenous forms of Christ-centered worship among different people groups of the world through music, the arts, and video. HSI is an international division of Operation Mobilization (OM), based at OM USA.
Heart Sounds International exists to encourage the release of culturally-appropriate worship among God's people in churches around the world. Since God has fashioned each people group with their own cultural and linguistic distinctives, he is most glorified when these unique gifts are offered back to him in worship. These culturally-appropriate forms of Christian worship result in a far greater release of energy, life, and passion.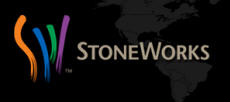 StoneWorks

A global arts partnership for cultural reformation and the recovery of the imagination in the life and mission of the church.

StoneWorks seeks to 1) Educate - teaching Christians to understand the embrace the language of the arts in life and faith; 2) Disciple - mentoring and spiritual formation of emerging artists within Christian community; and 3) Transform - restoring the arts and renewing culture through the recovery of the imagination.

Tom Jackson Productions
Tom Jackson is one of the leading live music producers for tours, showcases and shows in the music industry. His passion is to develop an artist's onstage skills, and to produce shows that are unique. His schedule is filled with artists from every genre of music, including comedians and speakers

Trevecca Nazarene University
Trevecca Nazarene University is a Christian community providing higher education for leadership and service.

Trevecca empowers students to "make the leap" as they discover and develop their talents and gifts and determine the best ways to use those talents and gifts.

Founded in 1901 and located in Nashville, Tennessee, Trevecca Nazarene University is in its 107th year of providing Christian higher education. With a long and rich history, Trevecca is enjoying an exciting present and making plans for an even more exciting future.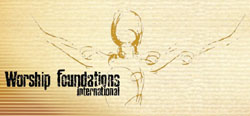 Worship Foundations International is an organized (....officially, though we often feel unorganized) group that desires to help musicians understand, be prepared for, and flourish in what God has called them to do.

It started back in '95 when Steve Cripps and Martin Allen teamed up to provide worship leadership and preaching for youth camps, conferences, retreats and such. Though worship leading and preaching were a central focus of energy, the ultimate desire was to encourage youth leaders (the vast majority of whom are volunteers) in their callings. The goal was to help a church answer the question, "How does our church with our particular resources at our particular location in our particular region reach the youth of our schools for Christ?"

In 1999 after almost four years of ministry, God led Steve to seek a church staff position and Martin to take some time off from traveling in order to work on restructuring the ministry. After a year of prayer, discussion, waiting on the Lord, and decision-making, Martin revitalized his itinerant ministry under a new operating name and with the new focus that remains today. The burden to strengthen and encourage leaders shifted from youth leaders to worship leaders to more specifically fit what God had called Martin to do.

Since early 2000, the WFI team has grown and the ministry focus has slowly evolved into what it is today....helping musicians, through experiences and relationship, be prepared for what God has called them to do.